The director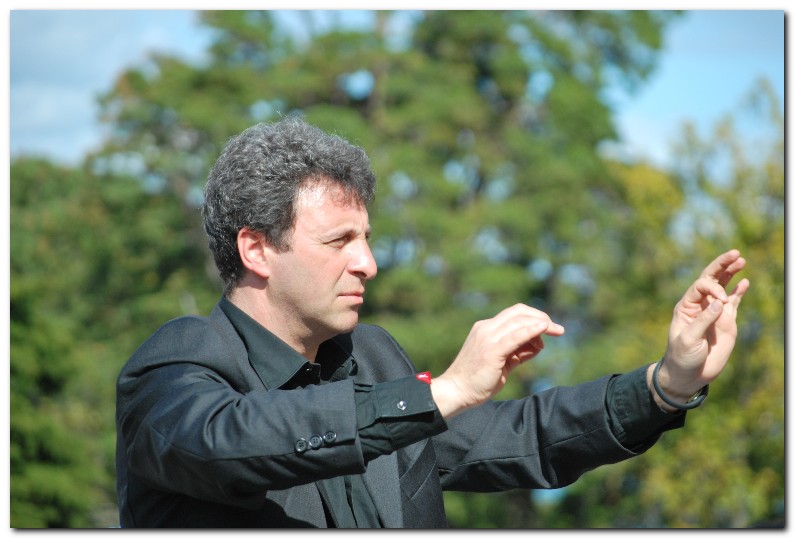 Luigi Tedone
First Bassoon of the Carlo Felice Theatre in Genoa, he studied music at the N. Paganini music school, where he graduated in 1985 with honours. Later he studied with Maestro V. Menghini in Turin.
In 1987 he began his experience in an orchestra as First Bassoon with the Italian Philharmonic Orchestra, participating in important seasons in Italian theaters and international festivals in Lucerne, Locarno, Fermo and Monte Carlo. He attended the School for Advanced Musical Studies in Saluzzo (CN) under the guidance of Maestro R. Vernizzi.
In 1990 he won the audition as principal bassoon in the RAI (Italian State TV) orchestra of Turin and the following year the competition at the Carlo Felice Theatre as the first Bassoon where he still is engaged in his activities.
He has performed with conductors such as: Y. Aronovich, L. Maazel, M.W. Chung, C. Hogwood, Sir N. Marriner, K. Petrenko, F. Luisi, J. Jones, A. Pappano, G. Bertini, D. Oren, G. Rozdestvenskij, Lu Ja and J. Mena. In chamber music: in Quintets, Octets, woodwind and piano trios he has performed numerous concerts achieving national and international competitions awards (Stresa, Moncalieri, Porcia and Viareggio). He has made recordings for Dynamic, ARTS, EGF and Videoradio.